Google Chromecast is a media streaming device that plugs into the HDMI port on your TV. Simply use your mobile device and the TV you already own to cast your favorite TV shows, movies, music, sports, games and more. Chromecast works with iPhone, iPad, Android phone and tablet, Mac and Windows laptop, and Chromebook.
Google Chromecast Ultra is essentially the same device as the Chromecast, a wafer sized puck, except it has better hardware. The lack of remote and standard user interface is still a bit awkward in our opinion but the streaming performance makes this device one of the best value streamers for 4K TV owners.
What is Google Chromecast Ultra?
Stream up to 4K Ultra HD with HDR picture quality over your Wi-Fi network with Chromecast Ultra, a streaming device that plugs into your TV's HDMI port. Chromecast Ultra provides fast, reliable performance with minimal buffering and smooth streaming. 9to5Google is reporting that Google could launch a second-gen Chromecast Ultra later this year.
Google Chromecast Ultra – 4K Ultra HD Streaming
---
The new Google Chromecast Ultra looks the same as the earlier version. It's a 2.29-inch round disk with an HDMI cable and a detachable micro-USB port on the other side.
Chromecast and Fire TV adapted the models with having a short flexible cable attached to the HDMI. You stick it directly into the HDMI port which works great for TVs with side-oriented ports. But if your ports are on the back on the TV and you have it mounted then you may need an adapter.
Similar to Fire TV and Chromecast Ultra, in order to maintain a solid connection and enough power for 4k streaming, you have an extension cable that you have to connect to a power supply.
ExpressVPN is the best way to securely surf and stream your favorite content. You can save up to 49% through our link. 30-day no risk, money-back guarantee.
Google Chromecast Ultra Hardware
The dongle uses a system on a chip which is basically a small motherboard that holds the CPU, memory, input/output ports, and secondary storage. Google's 4K streaming device features the powerful Marvell Armada 1500 Mini Plus 88DE3009. This hardware helps the device stream smooth 4K Ultra HD, HDR10, and Dolby Vision.
Google Chromecast Ultra from different retailers:
Price comparision
WHAT EXPERTS LIKED
" Google's Chromecast Ultra is a slick and simple way to serve up tons of 4K Ultra HD content in glistening HDR."
" Chromecast Ultra, can deliver 4K resolution streams from Netflix and others, complete with high dynamic range, for an affordable price…."
WHAT EXPERTS DIDN'T LIKE
" Limited 4K apps and a high price make the Chromecast Ultra a difficult product to recommend."
" The Chromecast Ultra does exactly what it promises to do: reliably stream 4K HDR video to compatible TVs. But the marginal increase in quality, coupled with a dearth of 4K content, means the device is hardly a must-buy…"
Features:
Stream 4K HDR content to your TV
WiFi
Works with Google Assistant
Netflix (4K), YouTube (4K), BBC iPlayer (HD), All 4 (SD), Now TV (HD)
HDMI out
Ethernet
Google Chromecast Ultra gives you access to more than 200,000 TV shows and movies and 30 million songs. There is a variety of cast enabled apps, streaming services, and you can even cast with the Chrome browser.
---
How to set up the Google Chromecast Ultra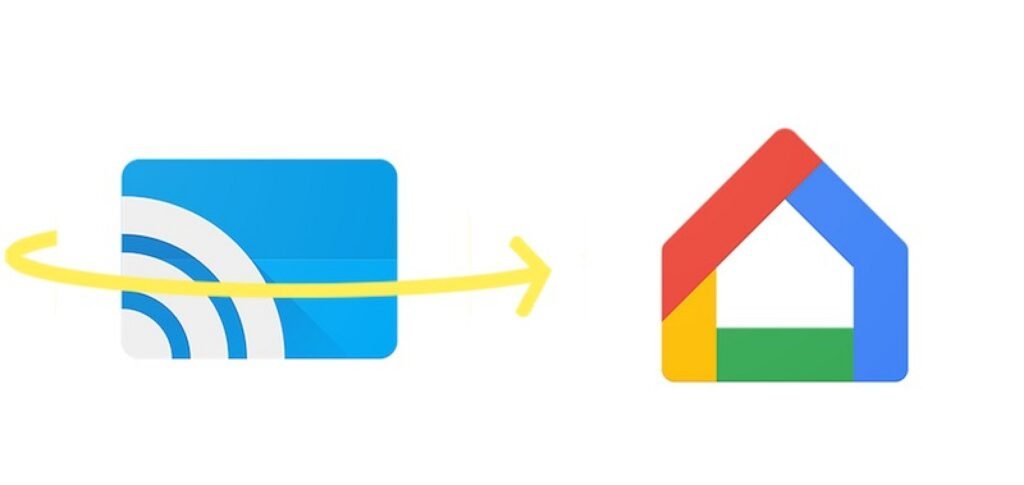 What you need:
A Chromecast device
The latest version of the Google Home app
A Google account
A mobile device or tablet
What's in the box?
A Chromecast device
a USB power cable
Power supply
---
While Chromecast Ultra will work on any HDTV with an HDMI port, it requires a 4K-compatible HDTV and a broadband Internet connection to stream content in 4K. 4K programming is subject to availability from content providers.
Plug the USB power cable to your Chromecast device and the other end into your TV's USB port on the back or side of your TV.
Note the USB port's number, because if your TV has more then one USB ports you will have to select it.
If your TV doesn't have a USB port, plug in the Chromecast's USB power cable to a power source.
Download the Google Home app on your mobile device or tablet.
Make sure to connect your mobile device or tablet to the same Wi-Fi network that you intend to use to set up your Chromecast device.
Open the Google Home and follow the screen to set your Chromecast device.
Unlike most streaming devices, they do not have a built-in interface. To start streaming, you open the app you want to stream and tap the Cast button.
You can stream 4K content if you have a 20 Mbps internet connection with apps like VUDU, Netflix, YouTube & Google Play Movies. Through the Google Home app you can customize Backdrop pictures to your Google Photos, Facebook and other collections.
Google Chromecast devices are not compatible with Philo. To see if Chromecast Ultra supports your favorite applications visit their apps page.
A great overview of WaysToWatchcom. If you like the video don't forget to subscribe to his channel.
Of course if your TV doesn't support 4K you may not see all the benefits of using it. 4K TVs are really affordable and the price is down to $500 average for a good 4K TV.
---
Chromecast Ultra competition streaming devices comparison
Other platforms that remain a big competition for the Google Chromecast Ultra 4K product are Smart TVs. These Smart TVs offer almost all major 4K streaming apps for you. So they remain a big competition for all the units Chromecast, Fire TV Stick, Roku player, etc.
---
---
At the Glance…
Google Chromecast was launched in the year 2013, and since then the product has seen many updates in it including the latest Google Chromecast Ultra in 2017. The Chromecast Ultra is almost 2x powerful as the Chromecast and can stream 4K at 60 fps.
If your TV support 4K and want to watch 4K content, this Roku Streaming Stick+ is the most affordable low end Roku so far as you may concern.