A password manager is a software in which you can store all your passwords. It basically stores all your data in some file or database, and keeps that encrypted. All the passwords can be accessed be one single master password.
Besides storing your passwords password manager helps you produce new ones that are 1000 times more secure.
The problem is that almost every internet user stores some form of sensitive data online, whether it's their banking information or password; and they take the greatest risk. Often, they don't realize the danger that is waiting to happen.
How to choose the right password manager?
Security. I analyzed the encryption settings that protect each password manager — 256-bit AES encryption is standard for this list. I also looked for unique features like two-factor authentication (2FA) and zero-knowledge protocols — this way, even the company behind my password manager won't be able to access my information.
Features. Password managers include tons of different features, including file storage, web form filling, secure password sharing, a VPN, and even dark web monitoring — I've put all of these features to the test to figure out which ones are essential and which ones are just flashy add-ons.
Usability. All the features in the world are useless if the user interface is a cluttered mess — I dug deep into these password managers to see which ones are better for advanced users and which ones are ideal for non-tech-savvy people.
Device Compatibility: If you're paying for a password manager, you should be able to access it on every device and browser you use for well-rounded protection.
Customer Support. I ranked each company's support systems in terms of helpfulness, response time, type of support, and available languages.
Value. I want a password manager that is a good value for the money, which is why my list only includes password managers that offer great features for a great price.
Roboform
---
Roboform securely stores all of your passwords and logs you in with a single click. Access your passwords on all your devices. Reduce your passwords to a single Master Password that only you know.
All data is safely stored on the every device RoboForm is installed with military-grade, local encryption that can be further secured by fingerprint authentication.
RoboForm has a version for Business with a management console that helps facilitate on-boarding, permission delegation, security policy deployment, credential assignment, and reporting.
Features:
FlexiUnlimited Logins
Password Audit
Automatic Form Filler
Multi-factor Authentication
Emergency Access
Multi-factor Authentication
Flexible pricing model
Generate stronger passwords
One click form fill for shopping
256-Bit AES Encryption – same level of security used by banks and governments
Identity forms
Online Account
Secure Folder Sharing
Sync Across All Devices
Pricing: For the one-year plan, it will be $23.88 ($1.99 per month). There is a free version and a free trial.
---
1Password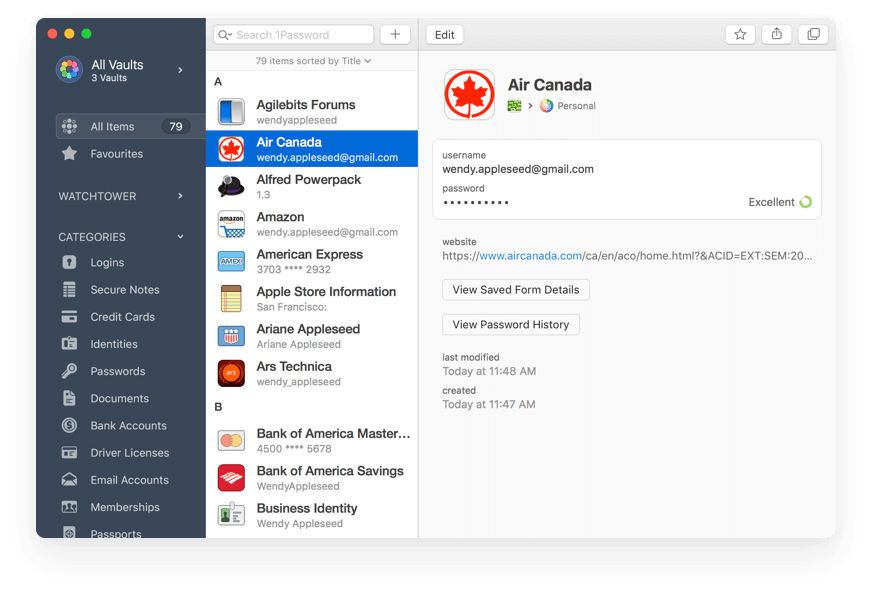 1Password is a password manager developed by AgileBits Inc. It provides a place for users to store various passwords, software licenses, and other sensitive information in a virtual vault that is locked with a PBKDF2-guarded master password and it is one of the best overall password managers.
1Password Advanced Protection is now available with 1Password Business. There are apps available for Mac, iOS, Linux, Windows, and Android.
The two factor authentication is also great, giving you even more peace of mind when accessing sensitive data. Some of it's more beneficial advanced features include the Watchtower, which identifies weak, duplicate, and expiring password, the Password Generator, which allows you to easily create new passwords.
Features:
Share passwords, credit cards, secure notes, etc.
Invite up to 5 guests for limited sharing
30-day free trial
Apps for Mac, iOS, Windows, Android, Linux, and Chrome OS
Offline and web access
Regular software updates
Automated cloud syncing
Unlimited passwords and items
Travel Mode to safely cross borders
Two-factor authentication
365-day item history
Pricing: Starts at $2.99/m and it offers 30 free trial.
Dashlane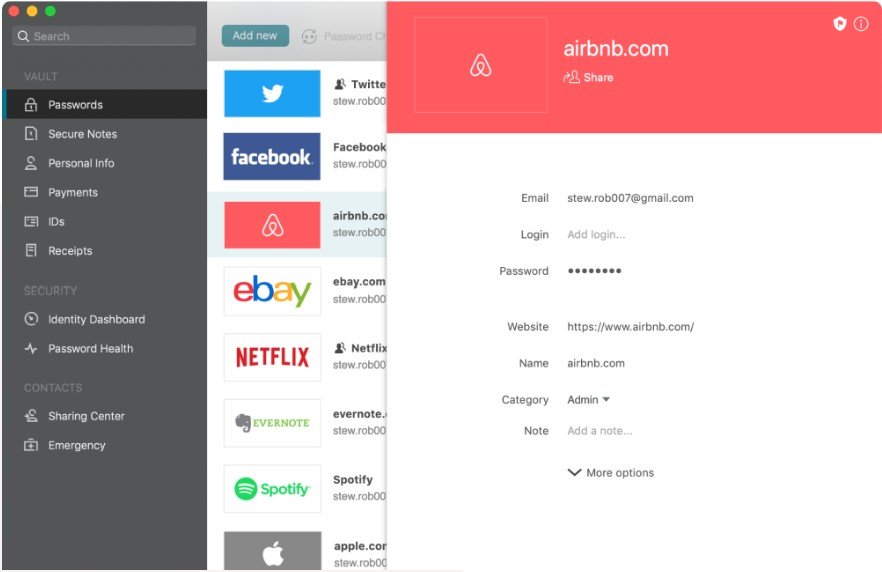 Dashlane is a password management solution that is as easy to use as it is secure. Dashlane uses U.S. patented security architecture which ensures your Master Password is the only way to access your data, not even Dashlane has access.
Dashlane fills all your passwords, payments, and personal details wherever you need them, across the web, on any device. With the Premium Plan, Dashlane offers a lot more to you, including VPN for WiFi protection and Dark Web Monitoring.
Supported platforms include Windows, macOS, Linux, Android, iOS, web, major browsers.
Features:
Passwords encrypted locally
Passwords stored in cloud and on your device
Free and paid plans
VPN for extra security
Encrypted file storage
Dark Web monitoring
Supports 2FA
Complies with GDPR and CCPA
Data encrypted
Automatic password updates with many popular sites
Secure password sharing
Supports all major platforms and apps
Synchronizes across all your devices and browsers
Reports & Analysis
Security Alerts
Inbox Scanning
Credit Monitoring
Receipt Capture
Identity Theft Insurance
Pricing: Dashlane offers a free plan and the paid plans starts at $4.99/m
McAfee True Key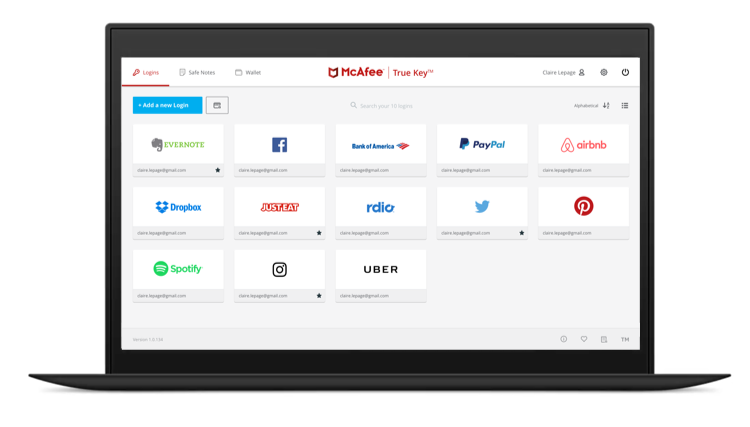 McAfee True Key app protects your passwords by scrambling them with AES-256, one of the strongest encryption algorithms available. Any time you log into a website, the application will automatically save your information to be input later.
True Key is extremely user-friendly and very secure. Whenever customers sign in on a designated "trusted device" they will be able to instantly get access to all accounts that they normally need a password to access.
The password manager software is compatible with iOS, Android, Windows, Internet Explorer, Chrome, Mozilla FireFox, and Microsoft Edge.
Features:
Free plan available
Inexpensive
Bundled with antivirus
Excellent MFA options
Easy to use
Share passwords with other people
Change passwords with a single click
Fill in web forms
Securely store sensitive documents
Pricing: True Key is free for up to 15 passwords and paid plan is $19.99 a year.
Norton 360 Deluxe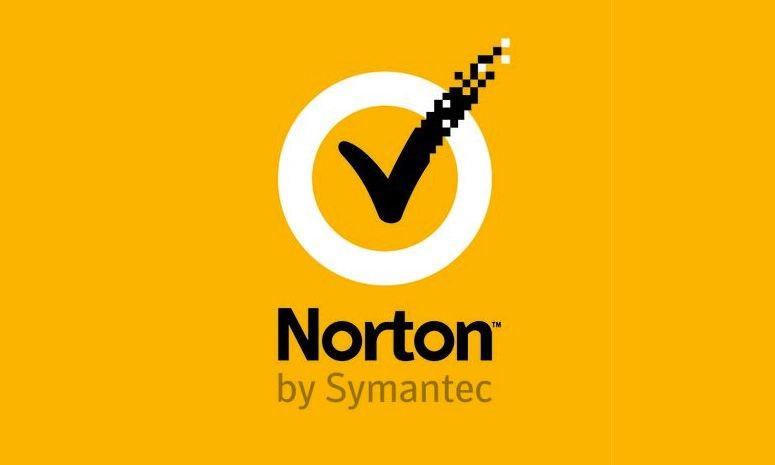 Norton 360 Deluxe is a total security software comes with complete protection to secure your computer from different digital dangers. With this password manager tool, you can create a strong password and manage all your passwords and block unauthorized access.
Norton 360 Deluxe features which you won't find in competitive software. Norton consistently ranks among the top-performing cybersecurity products on the market.
This edition of Norton 360 is available in three different packages, Norton 360 Standard, Norton 360 Deluxe, Norton 360 with LifeLock. Norton 360 Deluxe is providing a true No logging VPN and great speed.
Features:
Anti-Spyware, Antivirus, Malware & Ransomware Protection
Online Threat Protection
Cloud Backup (50 Gb free cloud storage)
Smart Firewall
Password Manager
Virus Protection Promise
Parental Control
Secure VPN
PC SafeCam
Dark Web Monitoring Powered by LifeLock
Pricing: Their paid plans start at $34.99/year up to $94.99/year and comes with antivirus, parental control and more.
Nordpass
Nordpass is an intuitive password manager and it uses top-of-the-field encryption to protect your vault. It's used not only by the best password managers but also by the US Government to protect their classified information.
The service might be new, but it does have the backing of a large company with over 12 million users worldwide. Store and organize your logins, private notes, and credit cards in a secure password vault. Share passwords and can generate secure passwords to meet the requirements of different websites.
The company was founded in Panama in 2008 and in addition to NordPass, the company offers other products including NordVPN Teams and NordLocker.
Features:
Browser extensions for Chrome, Firefox, Opera, and Edge Beta
Password storage
Password generator
Two-factor authentication
Secure notes storage
Credit card details storage
Mobile apps for iOS and Android
Sync between up to 6 devices
Offline Functionality
Password Encryption
Highly affordable
Pricing: There is a free version and the paid plan starts at $2.49/month.
RememBear
RememBear app is the easiest way to create, store, and use really strong passwords across your devices and stay safe online.
RememBear is a great option for anybody looking for a simple, secure, and low-cost password manager. It also stores credit cards for quicker online shopping, and protects sensitive notes with an added layer of security.
RememBear saves you time by logging you into websites and apps with just a few taps. This friendly app is also the most convenient way to set secure and unique passwords for all your online accounts.
Features:
Simple, logically designed client
Unlimited credential storage
Trash for unused credentials
Outstanding security
Touch ID and Face ID support
Cloud data backup option
Unlimited free plan
Unique achievement system
Easy to use
Backup kit for account recovery
iOS and Android support
Excellent filling system
Credit card & note storage
Pricing: There is a free version available and the paid plan start at $3/month
Final words
---
An unprotected computer connected to the internet can become infected within a few minutes and almost one in three internet users have lost sensitive data on their computer or mobile device to hackers. A password manager should be on every computer. You make yourself vulnerable if you use the same password frequently, in order to protect yourself, you better use a different password for any website visited.
Learn more about how to protect your privacy online by checking some of our other post in Privacy and Security Tools category.
---