Mac users have plenty of options to choose web browsers but it may be difficulty to find the best privacy web browsers for Mac. No matter what operation system you are using or device your internet activity is monitored. Privacy web browsers increase your privacy online and protect your information by blocking trackers, cookies, and ads which leads to increasing your loading speed as well.
Many people don't even think about the privacy issues on your Mac which comes with preloaded Safari browser. Safari browser may work pretty well but from a privacy stand point it is not the best and you could consider installing and switching your default browser on Mac.
We've spent time to find the top private browsers for macOS and to save you time we present you the top 5 privacy web browsers for Mac. They will ensure your anonymity remain online us and avoid leaving digital fingerprint.
There are three types of privacy browser:
Browsers that after you close it delete all traces of your browsing history, including passwords, cookies, history, etc.
This type of web browsers blocks ads, trackers, and keeps websites from knowing your identity.
Web browsers that combined both.
Here are the 5 best privacy web browsers for Mac.
Image Source: brave
Brave Browser
---
Brave Internet browser made a name for himself in the internet privacy browsers. With its import option makes switching browsers easy. You can import all settings and bookmarks rfom your old browser. Brave's servers don't see or store your browsing data. The browser is an open-source browser that has versions for desktop users on Mac and PC.
It features privately search and browse without being tracked by advertisers, pop-ups or malware and it comes with an exclusive search, HTTPS Anywhere, an incognito mode, script barring, 3rd party cookie blocking, and a lot more. It has a great interface and also it looks wonderful.
Brave has actually generated a new means to compensate its individuals if they make a decision to join its the Reward Scheme, making use of Brave's own personal ads system. This platform makes it possible for users to "pay" websites they like and want to visit.
"Our servers neither see nor store your browsing data – it stays private, on your devices, until you delete it,"

Brave says on its website.
---
Image Source: torproject.org
Tor Browser
Tor browser is the acronym for The Onion Router, that became really popular and was developed after a massive increase in privacy issues of internet users. Tor browser can be used without installing any software on Mac, Windows, and Linux. To protect your anonymity it comes with pre-configured security features and can run from a USB flash drive.
Tor browser uses a variety of Tor nodes prior to web pages you visit becomes hidden along with your existing location reaching your destination, making any kind of of website traffic monitoring difficult.
The browser protect internet communication from tracking by ISPs and it has three levels of encryption, and it works really well as a browser.
Image Source: mozilla.org
Firefox
Firefox is an open-source browser developed by the Mozilla Foundation. It uses SSL/TLS to protect web server communications via the HTTPS protocol. The browser is compatible with the popular HTTPS Everywhere add-on to enforce HTTPS. It can eliminates all your internet activities upon leaving the internet browser, including your background, cache, cookies, and passwords.
It has a private browsing feature, which blocks online trackers while browsing and doesn't keep a record of the user's browsing history and it has version for iOS as well.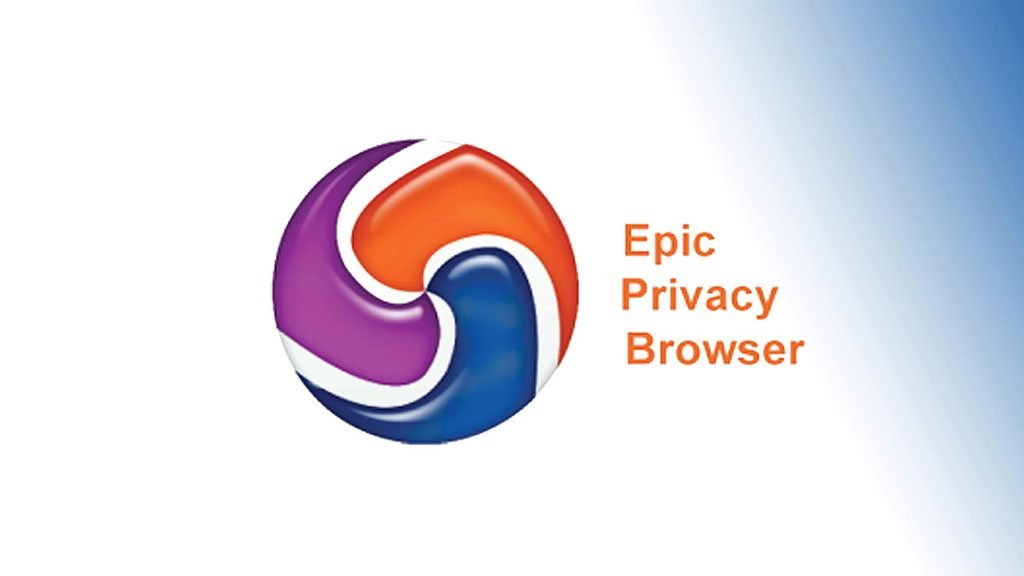 Image Source: Epic Privacy Browser
Epic Privacy Browser
Epic Privacy Browser is the first web browser developed from Chromium source code. The browser protect your privacy and it is always on private browsing mode. When you close the browser all browsing data is deleted. Some of its features includes using a free built-in VPN to protects your browsing history from your ISP & other data collectors, HTTPS Everywhere, ad blocker. Because it blocks the tracking scripts and ads it operates more quickly than standard browsers.
The app doesn't have any settings of configurations and also there are no browser addons which provides the same level of protection. The browser is the only one that can protect you against image canvas data access, blocking fingerprinting scripts and functions.
WARNING: When you are using your browser in "private" or "incognito" mode, your location and real IP address are still being exposed to ad, tracker that loads or every website you visit in your browser. The proven way to achieve true privacy while hiding your real IP address and location is to also use a VPN service in conjunction with a good browser.
We recommend using ExpressVPN or NordVPN – our top two recommendations from the best VPN list (with discounts):
Image Source: DuckDuckGo
DuckDuckGo Privacy Browser
DuckDuckGo established itself as an trustworthy name in the online Internet browsing. It has an extension for popular browsers as well. It provides the privacy of your personal information as you search and browse the web. It blocks all hidden third party trackers, uses HTTPS Everywhere and it own search engine by default.
The app works really well as a browser and it has a version for iOS as well.
Final words
---
Most people are not aware that opening a window in Incognito mode is not effective enough as using a dedicated privacy browser. In Incognito mode, your search history is still stored on the computer, which means that it could be access by an ISP or the government.
Learn more about how to protect your privacy online by checking some of our other post in Privacy and Security Tools category.
---