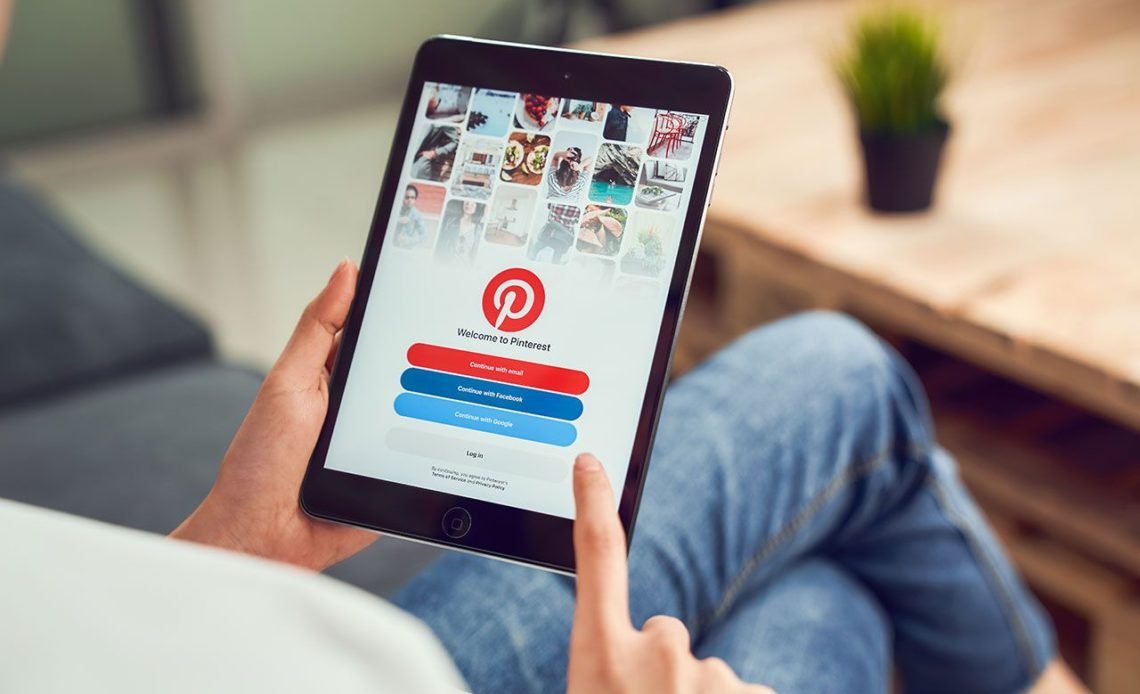 If you are looking to make your apple devices more safe and secure – start using more secure and Privacy Web Browsers for iOS. If you are an iPhone or iPad user and you think that iOS device is secure just because the operation system is not open source with limited updates, and you have to go through heavy monitoring in order to developer iOS apps – you are far from the truth.
According to NoHassleMobilePhones.com discovered that the Apple store had several fitness-tracking apps that were using sneaky in-app payments to steal money from unaware iPhone and iPad users.
There a lot of reports about companies using your data for their advantages and invading your privacy. This article helps you find unique and most secure internet browsers that allow you to browse the Internet privately without leaving any trace on your iOS devices.
There are three types of privacy browser:
This type of web browsers blocks ads, trackers, and keeps websites from knowing your identity.
Browsers that after you close it delete all traces of your browsing history, including passwords, cookies, history, etc.
Web browsers that combined both.
Here are the 5 best privacy web browsers for iOS.
Image Source: Apple Store
Red Onion
---
Red Onion is one of the most secure browsers for iOS users. It is a unique browser that lets you access the Internet privately and anonymously that uses TOR technique. TOR or The Onion Routing technique is a security encryption method that binds your data into multiple layers. That is why it is called 'onion routing'. And no one can peel off these layers – you data is completely safe.
Red Onion browser offers you a REAL solution, with multiple tabs, customization start screen, built in ad-blocker, history, bookmarks, and much much more.
---
Image Source: Apple store
Ghostery Privacy Browser
Ghostery Privacy Browser offers a private, fast, tracker- and ad-free mobile browsing experience. It is an easy to use private browsing app, you can install on your iPhone and iPad. It block ads, stop trackers and speed up websites, lets you control which cookies or ads you want to let.
Ghostery Privacy Browser app has lots of advanced features such as largest tracker database, one-click disconnect from all trackers, one-click access to clear your cookies and cache and, much more.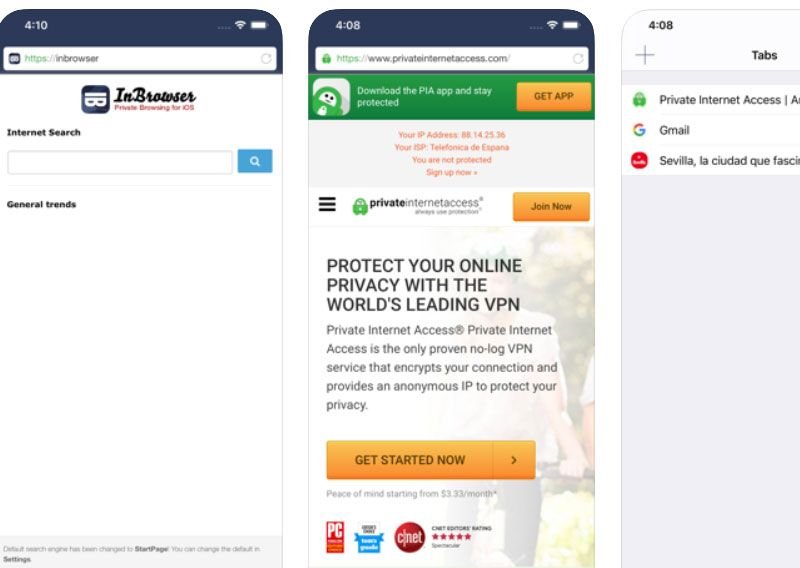 Image Source: Apple store
InBrowser
InBrowser is an incognito/private browser for iOS with TOR support. The interface may look old but the browser works perfectly and it erases everything you've done in the app, when you close the InBrowser.
InBrowser really has a set of great features and provides top-notch security. You can erase the browser cache, cookies, browsing history etc. on exit automatically as well as manually.
Image Source: Mozilla
Firefox Focus
Firefox Focus browser is mainly built for providing the best and most secure browsing experience to the users. You can browse all the websites, but none of them will be able to track you. It eliminates all your internet activities upon leaving the internet browser, including your background, cache, cookies, and passwords.
Firefox Focus is designed with an extreme focus on privacy and tracking protection. With the single click of a button erases your entire browsing history instantly. it is developed by the brand name recognition of Mozilla, the non-profit that fights for your rights on the Web and it has version for Android as well.
WARNING: When you are using your browser in "private" or "incognito" mode, your location and real IP address are still being exposed to ad, tracker that loads or every website you visit in your browser. The proven way to achieve true privacy while hiding your real IP address and location is to also use a VPN service in conjunction with a good browser.
We recommend using ExpressVPN or NordVPN – our top two recommendations from the best VPN list (with discounts):
Image Source: Apple store
DuckDuckGo Privacy Browser
DuckDuckGo started as a popular Google search engine alternatives established itself as an trustworthy name in the online Internet browsing. Now they have browser extensions for most popular browsers as well as its own privacy browser with its own search engine by default. It provides the privacy of your personal information as you search and browse the web. It blocks all hidden third party trackers, uses HTTPS Everywhere and it own search engine by default.
The app works really well as a browser and it has a version for Android as well.
Final words
---
Most people are not aware that opening a window in Incognito mode is not effective enough as using a dedicated privacy browser. In Incognito mode, your search history is still stored on the computer, which means that it could be access by an ISP or the government.
Learn more about how to protect your privacy online by checking some of our other post in Privacy and Security Tools category.
---